WISHTREND SEEKS POSITIVE BEAUTY
Wishtrend is a beauty commerce company whose philosophy lies in restoring the skin's natural beauty by providing our customers effective skincare solutions through a hand-selected collection of products and brands. We continue to keep our values at the core of expansion and utilizing content to share a positive vision of true beauty to our customers.
OUR BRANDS
Wishtrend develops high-quality skincare brands that reflect our unique know-how and philosophy.
Wishtrend continues to grow as a global beauty company.
Our brands include our globally sought-after primary brand, Klairs, and our hypoallergenic & high functioning skin care brands, By Wishtrend, born from 5 million Wishtrend skincare community, makes products with high-potency ingredients accessible to everyone under the slogan 'You are the standard'. elmt is a 'Direct Cosmetics' brand that comes face to face with your skin concerns.
Operating from a researcher's perspective, elmt comes up with skin solutions by removing unnecessary components. Operation of global media channels allows us to efficiently review customer input and reflect it in the development of future products to create products that customers actually need.Wishtrend also sells select products made by outside brands that are in sync with our philosophy.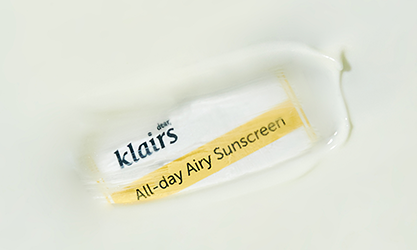 OUR COMMUNITY
Our Community Spreads Positive Beauty
Wishtrend's media channels on YouTube, Facebook and Instagram have over a total of 4.0 million subscribers, and 100 million video views. We continue to innovate the industry by achieving unheard-of results in the field of foreign audience-aimed beauty content creation. This is no minor feat, as it is exceptionally rare for a Korean company to hold such a high level of expertise in content creation and operate a media channel with substantial impact.
We pride ourselves in sharing ideas on positive beauty to help people enjoy their beauty routine.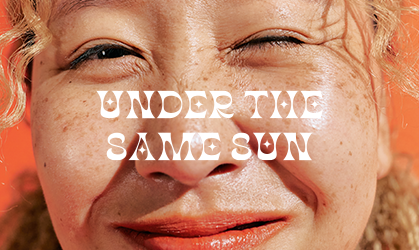 WISHTRENDERS PERFECT POSITIVE BEAUTY
Wishtrend is an avid support of cruelty-free methods, and also introduces brands that use clean ingredients at a reasonable price to deliver clear results. We strive to create content and products that contribute to shaping a healthy lifestyle. Wishtrend also operates a series of donation events to build a healthy ecosystem. We refer to those who agree with our philosophy via subscribing to our content, visiting our website, purchasing and using our products or any other means as "Wishtrenders." It is our belief that positive change is realized through sustained implementation of such small, but meaningful, steps.
Subscribe to Wishtrend and become a part of our Positive Beauty campaign.